LA Art Show 2020

LA Art Show 2020
5 – 9 Feb. 2020
KITAI Booth #1301



Artsy Online Gallery 
Artists :
Mizuho Koyama,  Kunio Abe, Miwako Nagaoka, Michiyoshi Deguchi,  Chiko Takei
Uro Shinomiya, Shiho Seki, Miho Ishimoto, Shinzan Kurihara
Special Exhibition and Performance
Booth #65
CHIBA Sogen's Factry
A Japanese calligrapher CHIBA Sogen will recreate his factory at the LA Art Show 2020 and create various artworks for a few hours each day in front of his huge artwork "3.11 Requiem and Revival".  LA Art Show attendees can watch his work in progress right in his factory.  He will showcase various techniques  at times he will write very small characters as in the work "3.11 Requiem and Revival" and at other times write in "Spiral Splash"  carve seals and so on.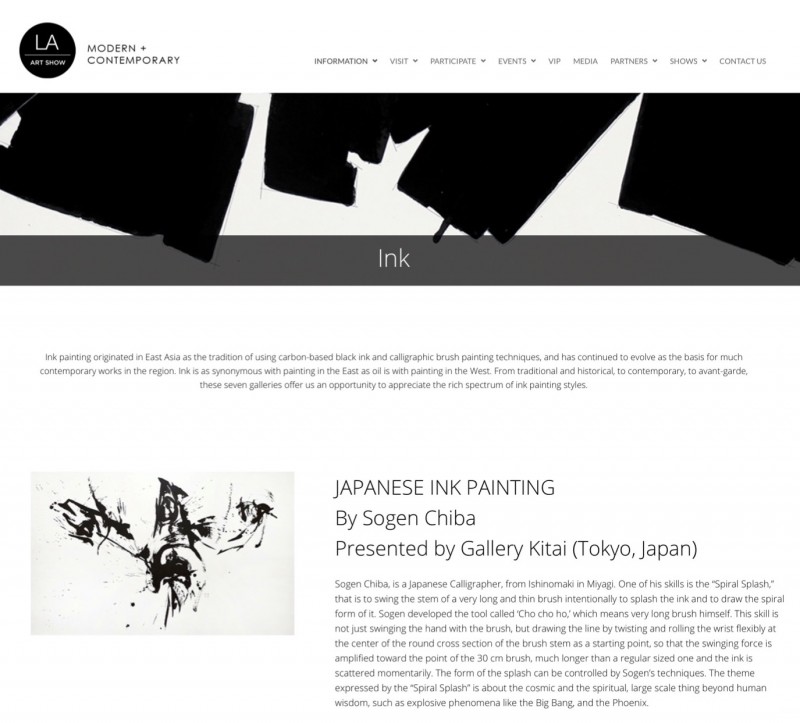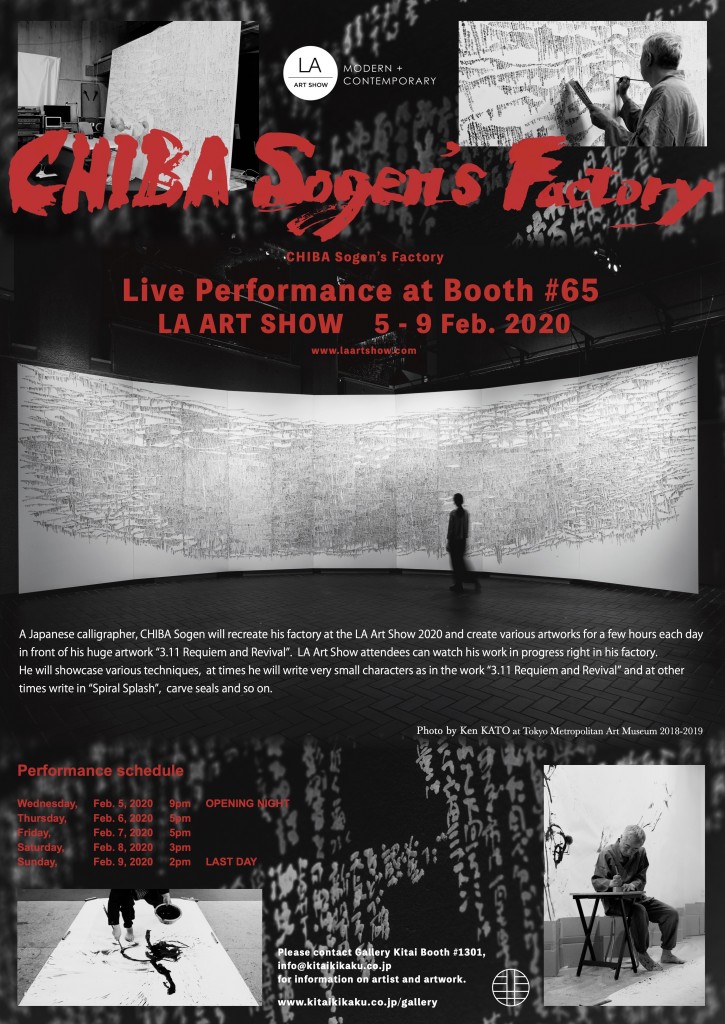 Sogen CHIBA PV by Tokyo Metropolitan Art Museum 2018 – 2019